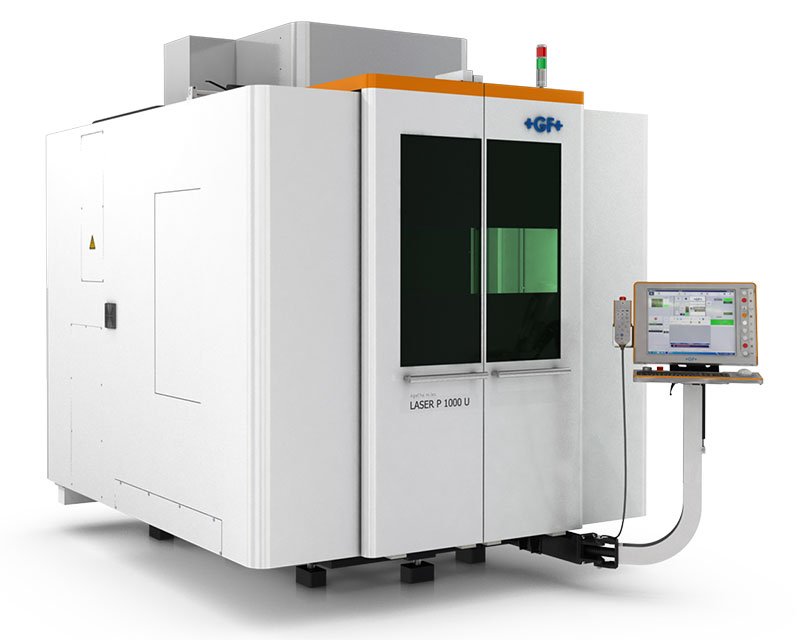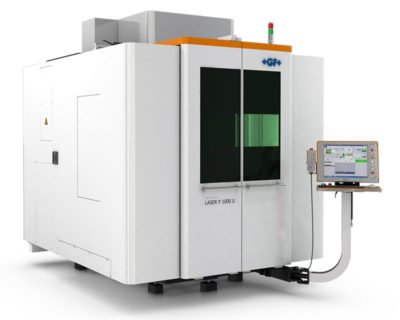 Your experts for high-quality laser technology
You need a competent partner in the field of laser technology and laser engraving? We offer our customers as a competent company various services of engraving, milling, eroding and laser technology.
By laser engraving and laser marking we can mark your products and give them an individual design after production. Using lasers, we engrave just about anything on a wide variety of materials – whether steel, copper, graphite or carbide. We work for the automotive, food industry, medical, electrical and mechanical engineering sectors. Here, we not only engrave simple markings and QR codes, but also structure surfaces with a 5-axis fiber laser.
Complete solids, images or erosion structures are laser engraved using this state-of-the-art manufacturing process. The engraving is applied directly to the surface of the tool mold. The depth is determined by the number of layers.
Laser engraving and marking
Surface structuring
Surface design
Eroding structures
Laser texturing
Mapping
Laser patching strategy
Laser scarring
Grain design
Roller engraving
Laser marking & laser engraving in 2D or 3D
Laser engraving and laser marking are used in very many fields. In contrast to laser inscriptions, laser engraving achieves a material removal of the engraved object and thus a slight and long-lasting indentation on the surface. In the process of laser marking, a laser beam is used to achieve a color change of the material surface or to control a pigment application on the material. Through the laser, we can precisely mark objects.
We create highly precise 2D and 3D engravings by laser. Laser engraving is particularly suitable for filigree structures.
Do you need more information, would you like to take advantage of our inscription or another service after the production of your workpieces? We offer laser marking, engraving, milling and erosion technology. Contact our company and benefit from the highest quality. We are at your disposal and inscribe or engrave your products precisely by laser technology.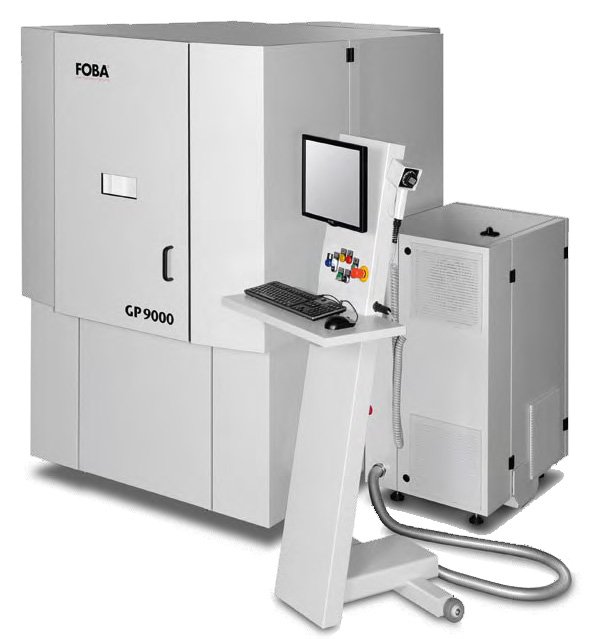 Frequently asked questions
How does laser engraving work?
With laser engraving, objects are engraved without contact. Almost all surfaces can be engraved. These are not mechanically stressed, since it must come during the process of laser engraving to no fixation of the object. Therefore, no possible damage can occur. In laser engraving, a bundled laser beam is focused specifically on the surface. The material is ablated by the laser light. As it melts and then evaporates, a slight indentation is created on the surface of the object. The laser beam works with a very high level of accuracy and detail. As a result, laser engraving can achieve a clean and durable result. In addition, we can engrave simple, as well as more complex, sophisticated content with high precision. The materials that can be processed with laser engraving are very versatile. The process of laser engraving can be used flexibly in many areas – be it private or commercial. In general, the following materials can be processed: Plastics, metals, wood, glass and also leather. The laser engravings are of course water- and smudge-proof.
Laser engraving has already undergone a great development. Nowadays, the best solutions can be achieved with the help of the simplest systems. There are many applications for laser marking and engraving. We offer laser marking, engraving and marking with the help of the most modern laser systems.
Common applications of engraving are ballpoint pens, trophies, components but also many other products. Almost any surface can be engraved with a laser beam. But how do the lasers know what to engrave? The process of laser engraving begins, as with printing, with the layout design. With the help of a graphics program, the engraving idea is created. Then the layout is converted into a laser engraving design using a printer driver and sent to the laser. Now the desired materials are laser engraved with the selected settings.
Are you looking for a competent company that offers laser engraving, marking and cutting? Then take advantage of our fast and high-quality laser technology service! We laser inscribe and engrave plastics, metal such as aluminum or other metals.
What are the advantages of laser engraving?
The advantages of laser engraving are that the object to be engraved does not have to be fixed and thus no damage can occur. The reason for this is the non-contact engraving. The laser beam works with a very high level of detail and repeatability and yet very fast. The final result of the engraving is very smudge and water resistant, durable and clean. Even very small workpieces can be engraved by laser beam. In addition, the process of laser engraving is very environmentally friendly, because there is no need for varnish or the like. We mark our customers' products made of metal or plastic by engraving. Gießler High-Tec Gravuren offers simple systems and fast solutions with laser marking, laser marking and laser engraving.
What are the application areas of laser engraving?
Laser technology has undergone a strong development. Nowadays, there are simple systems that achieve the best solutions. There are many applications for laser marking and laser engraving.
Our laser engraving applications span many industries. Our services are used in the automotive, medical, electrical and mechanical engineering industries. In medicine, for example, there is a need for abrasion-resistant markings on utensils and implants. In industry, end products, elements and individual parts are also permanently marked by laser engraving. Advertising media are also marked and individualized with the help of laser engraving.
How does laser marking work?
In laser marking, an object is labeled or marked with the aid of a laser beam. The materials to be marked are changed by the laser. A focused laser beam is directed onto the surface of the object to be marked. This generates a so-called color change of the material by applying selective heat. Depending on the power, speed and frequency of the laser, the color of the marking changes. Almost all materials, such as metals, wood, glass and even leather, can be inscribed by laser. Unlike laser engraving, inscriptions do not feel any indentation on the surface of the object. They are also done without contact. The object to be inscribed is not fixed and thus not mechanically stressed.
The laser marking process is divided into tempering marking and foaming the material.
The tempering laser marking
In tempering laser marking, a color change is produced in the material structure by laser. The material is heated only to just below the melting point. This results in targeted heating that changes the material structure and thus also the color.
The foam laser marking
Foaming laser marking is only possible with certain plastics. The plastic is partially melted by laser, creating small gas bubbles. As the material cools, these gas bubbles are trapped in the material surface. This creates a slightly raised surface that appears optically brighter.
What are the advantages of laser marking?
Laser marking requires a very short preparation time. Due to a non-contact engraving, the object to be marked does not need to be fixed. Thus, no wear and tear can occur. In addition, many types of materials with difficult surfaces can be marked by laser beam. This is very durable and environmentally friendly.
What are the application areas of laser marking?
Laser marking is used in industry, mechanical engineering, medicine and many other fields. Among other things, the laser is used to mark tools, jewelry, advertising materials, signs, surgical instruments and cutlery, tiles and parts from medical technology.
Which methods lead to a high-quality end result?
We optimize our laser engravings with certain methods. You are interested and need an engraving, laser marking or information regarding our laser technology? Then please contact us. We are happy to be your competent contact for laser technology and engraving. We will gladly give you more information regarding our professional service.
The use of suitable materials
For example, in order to create a frosted glass effect when laser engraving or inscribing acrylic glass, we use only suitable acrylic. There are two types of acrylic, which are used for different purposes. On the one hand, acrylic cast in the form is suitable for engravings. For awards and signs, a frosted glass effect is often desired. In addition, when acrylic is laser cut, there is no sign of burning at the edges. On the other hand, extruded acrylic is particularly suitable as a material for engraving. To be used for laser engraving or laser marking, this acrylic is processed into sheets by machine. Compared to cast acrylic, extruded acrylic obtains clean and smooth cutting edges when cut. Thus, engraving extruded acrylic glass does not produce a frosted glass effect, but a clear, transparent surface with a white and matte finish.
We offer laser engraving and marking service for products made of material such as plastic and metal. Contact our company and benefit from our range of laser technology services!
High quality laser equipment
Our laser equipment is regularly cleaned and maintained. In order to achieve excellent final results in laser engraving and marking, the equipment must always function smoothly. The speed of the equipment is also checked regularly so that it does not slow down.
The correct presetting
In order to obtain a smooth surface with a frosted glass effect after engraving on glass, a rough material surface must be avoided during processing. Convincing results with sufficient depth are achieved with a lower resolution. In addition, the values of the graphic must be adjusted accordingly during the preliminary work. To avoid uneven engravings on glass, care is also taken to maintain a constant suitable heat. The dissipation of heat improves the engraving quality.
Would you like to learn more, need more information or would you like to use our laser engraving or inscription service? We offer high quality laser engraving, marking, milling and erosion technology. Contact our company and take advantage of our expertise in laser technology. We mark your products made of metal or plastic by laser engraving and marking. With laser marking and labeling we offer you simple systems and fast solutions.